Book your Home or Business Resilience Passport Inspection (please provide best time/ day, special requests and any pets in the comment section)
Resilience Passport Inspection Packages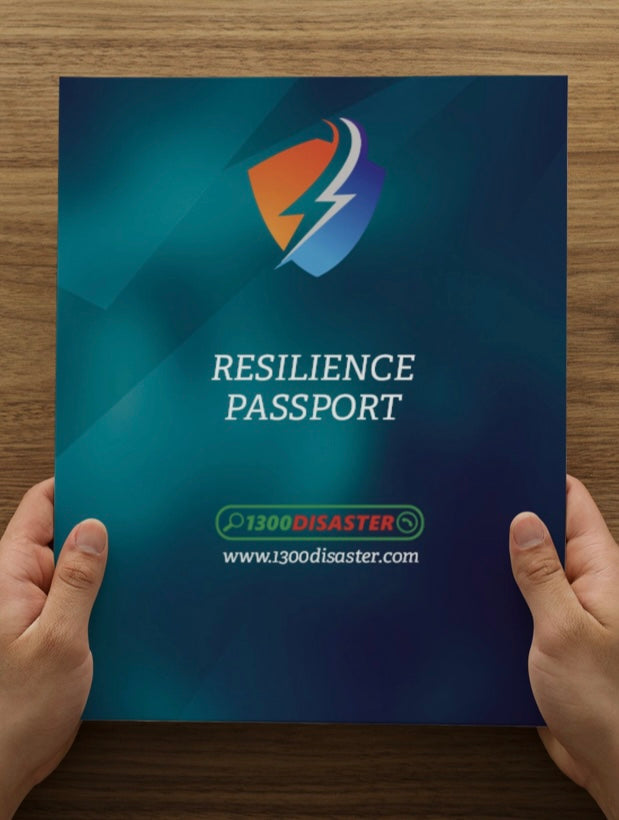 The only disaster assistance task management membership and information grab-kit you'll ever need to be prepared, able to respond and successfully recover from disaster events..
GST Free and Tax Deductible (Conditions Apply).
Proud Partner of The Bushfire Foundation Inc & National Animal Disaster Relief Charity.

Queensland Winner of the 2017 Resilient Australia Award for our innovative approach to Disaster Management.

Educators for young people from Kindy - Year 12 in First Aid, Disaster Management and Home Safety.
We specialise in:
MITIGATION / RESILIENCE

Our difference is that we are getting in to each home and business year-round and improving the resilience by connecting our resources and personnel to improve the preparedness of our members.

DISASTER RESPONSE

We work with current services and resources such as the SES, Emergency Services, Defence Force, Community Groups, Councils, Charities, Surge Resources of professional and skilled personnel and businesses to connect our members with the right help when it counts during disaster events. This reduces the impacts and costs on stakeholders and communities as a whole.

DISASTER RECOVERY

When a disaster event has impacted, we are able to gather the right resources and support for our members at record speed to reduce the impact on emergency services, allowing our members a convenient and timely choice to get on with their lives, ensuring a better recovery option.